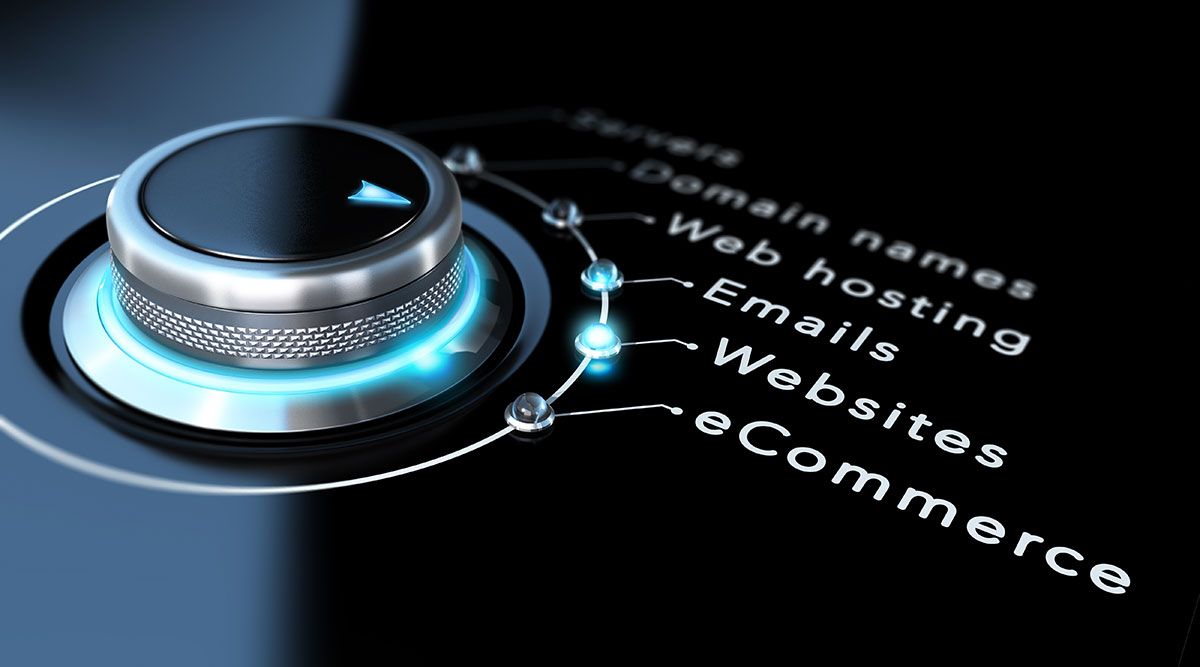 With over 15 years professional expertise in affordable website development and web hosting services we provide a series of expert solutions including exceptional Website Design and Content Management solutions.
We offer purpose built web solutions to meet your business needs, specialising in dynamic websites driven by a state-of-the-art Content Management System (CMS). A CMS allows businesses to update content themselves via a user friendly interface and with free ongoing support so you will never feel stranded.
Running a website can be quite complex and intimidating for someone who has little experience in managing a website and many website CMS solutions seem to be developed for a developer and not you.
With you in mind we chose the open source CMS Concrete5 which makes running your website easy. Go to any page in your site and a editing toolbar gives you all the control you need to update your website. No intimidating manuals, no complicated administration interfaces - just point and click.
We build Concrete5 themes from your design if our design services are not needed, or from any of the thousands of HTML CSS themes available.
Very importantly Conctete5 does not dictate layout and design and so there are no restrictions to the look and feel of your site.
WYSIWYG text editor
Make site changes with the in-context editing toolbar
Automatic navigation – add and move pages without breaking the link
Preview changes before publishing
Track page versions
Advanced permissions
Drag-n-Drop content in the page.
A Scrapbook lets you copy content from one part of your site to another
Vanity URL's and flexible meta data for SEO (Search Engine Optimisation)
Google Analytics integration
Schedule content to have it go live automatically later
We have been developing websites since the early 2000's and initially developed our own CMS (Elite). Although it was actually quite advanced for the time and enabled any website or application to be developed, it required constant in-house development which was expensive.
As opens-source CMS's became more available, we decided to take the plunge and tried a number of them such as Drupal, Joomla and Wordpress, however none of them felt right and in 2009 discovered Concrete5.
Although Concrete5 is a a relatively new CMS, its certainly one of the most customer friendly and flexible CMS's available.
To find out more how Original Image can help you with your Concrete5 project, themes and custom block development
A responsive layout is where design and layout responds to the user's device, screen size, platform and orientation. This is achieved with a mix of flexible grids and layouts, images and an intelligent use of CSS media queries. As the user switches from their laptop to mobile device, the website layout automatically flows to meet the device. Its the same theme and the same content and eliminates the need for a different design and development phase for each new device.
Bootstrap and Foundation are the most popular frameworks using HTML, CSS, and JavaScript for developing mobile-first web sites.

Original Image trusts Shopify as a feature rich eCommerce system used by the worlds leading brands.
As a Shopify partner, you know that we have the expertise and resources to make sure you don't need to worry about anything to do with your online shop.
Shopify offers powerful and flexible features for catalogue-management, advanced marketing and search engine optimisation to provide the functionality and the look for a businesses unique requirements.
Shopify is completely scalable and offers optimal performance to improve the shopping experience of your customers.


Site Management
Search Engine Optimization
Analytics and Reporting
Marketing Promotions and Tools
Checkout, Payment and Shipping
Mobile Commerce
Order Management
Customer Service
Customer Accounts
Catalog Management
Product Browsing
Catalog Browsing
Read More
If you need to update, manage and control your email campaigns and require bespoke template, we will code your email by hand or design your email from scratch.

Our responsive html templates can be imported into the email marketing system of your choice and compatible with all the main email clients.